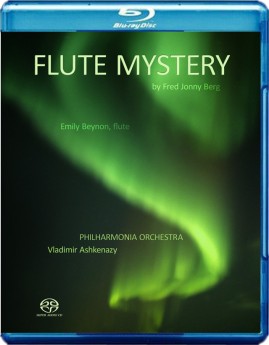 Audio Codec: DTS-HD Master Audio 5.1 (96kHz/24-bit), 2.0 LPCM (96kHz/24-bit) / 5.1 DSD, 2.0 DSD, 2.0 LPCM (44.1kHz/16-bit)
Video Codec: n/a (only still images for menu navigation)

Region: ABC (Region-Free)
Discs: 2 (1 BD/1 SACD)
Composer: Fred Jonny Berg

Performers: Emily Beynon (flute), Catherine Beynon (harp), Philharmonia Orchestra, Vladimir Ashkenazy (conductor)

Label: 2L
Release Date: May 2009

List Price: NOK 199,00; $31.98; CDN$34.42
[amazon-product align="center"]B002AT464U[/amazon-product]
Shop with us for more Blu-ray releases at Amazon.com
Overall
[Rating:5/5]
The Performance
[Rating:5/5]
Video Quality
[Rating:0/5]
Audio Quality
[Rating:5/5]
Supplemental Materials
[Rating:0/5]
The images below are production stills and are not taken from the disc, which only contains limited video menus for disc navigation.
The Performance
[Rating:5/5]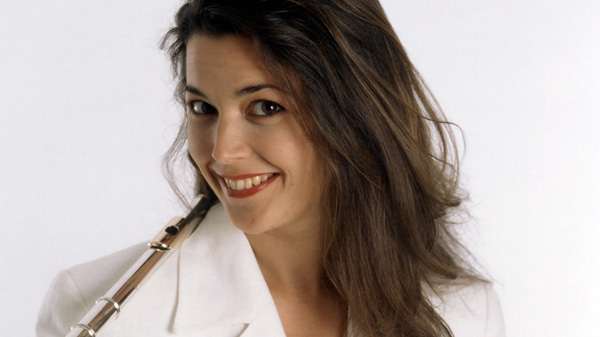 'Flue Mystery' is another 2L Blu-ray Audio release that can be listened to without the need for a screen to navigate. The default track (red) is a 5.1 DTS-HD Master Audio encoding in 96khz/24-bit, which can be changed to stereo LPCM by pressing the yellow button on your remote. The second disc is an SACD with the same content encoded with DSD in 5.1 and stereo. There is also a regular CD track for compatability reasons.
Fred Jonny Berg, a young Norwegian composer, is also a singer, a writer and a film maker. So it doesn't come as a surprise that his music sounds a lot like a movie score.
Harmonically there is not much going on for most of 'Flute Mystery', quite often it is very modal, creating an atmosphere that is very film-like. Emily Beynon's flute playing blends in perfectly with the orchestra and Catherine Beynon's harp. Together they create a sonic balance that is quite beautiful.
'Warning Zero' is a lot more adventurous. Even the calm, almost playful parts are repeatedly interrupted by a threatening sounding Brass section. The piece finds its climax in an epic wall of sound that rivals any big Hollywood action score.
'Pastorale' is an apparently bright and carefree piece, but it also displays the underlying shadow that lies beneath everything alive by use of distinct bitonality. Eerie is the word that comes to mind.
'Vicino alla Montagna' doesn't only sound like a movie score, it actually is the music to a film with the same title. Again Berg paints whole landscapes with his music; in this case we are taken to the mountains. I have not seen the movie, but I imagine his intent was not merely to describe a beautiful mountain view, but to show us a powerful panorama that reminds us of how little influence we can take over nature. A remarkable composition.
The 'Flute Concert' combines a lot of the qualities of the previous pieces, but with a larger arch spanning from beginning to end. As with the shorter compositions it is the quiet passages that touch the listener on a very deep level.
Berg's musical paintings were brought to life by none other than the great Vladimir Ashkenazy leading the Philharmonia Orchestra. The performances match the compositions beautifully, covering the whole dynamic range from very quiet to thunderously majestic.
Tracklist:
Flute Mystery
Warning Zero
Pastorale
Vicino alla Montagna
Flute Concerto – I. Memento
Flute Concerto – II. Reminiscence
Flute Concerto – III. Obituary
Flute Concerto – IV. Awakening
Video Quality
[Rating:0/5]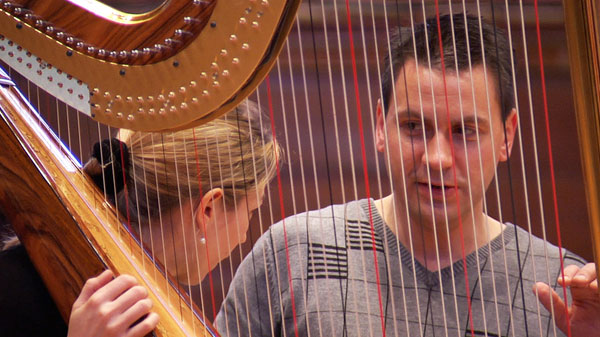 This release contains only limited video menus for disc navigation. However, there is a nice animation of northern lights in the background of the menu.
Audio Quality
[Rating:5/5]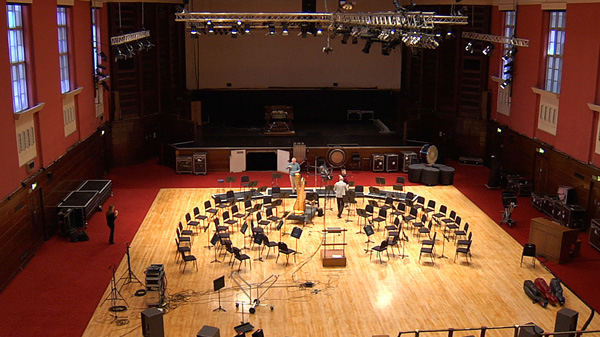 This is the third Blu-ray Audio I reviewed from 2L. After I had some minor issues with the 'Grieg' disc, this is another winner. Perfect tonal balance, a beautiful 360 degrees soundstage and an intimacy to the sound, especially during quiet passages, make this another reference disc. There is really nothing else to say: Bravo 2L!
For differences between the SACD and the Blu-ray please refer to the audio section of  'The Nordic Sound' review.
Supplemental Materials
[Rating:0/5]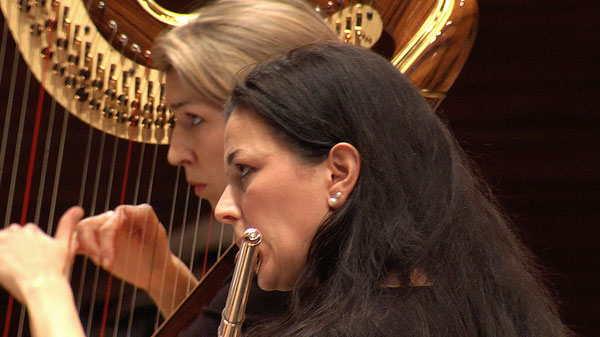 There are no supplements on this release.
The Definitive Word
Overall:
[Rating:5/5]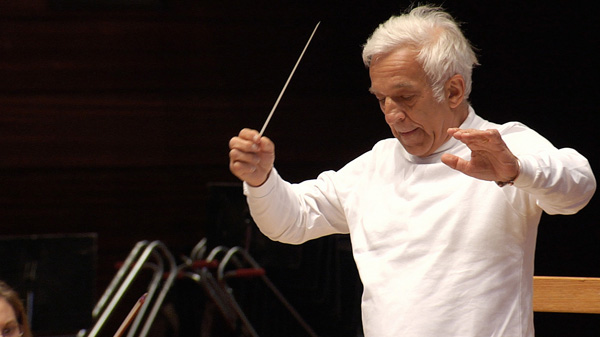 2L has done it again. With beautiful renditions of Norwegian Fred Jonny Berg's music that have been flawlessly recorded, one can sit back and enjoy the visuals flashing by the inner eye while being surrounded by a fabulous sounding orchestra. As an avid film lover with a large number of movie scores in his CD collection, but also as a classical music aficionado and someone who appreciates well done surround recordings, I can only highly recommend this Blu-ray Audio Disc. Reference quality!

Shop with us for more Blu-ray releases at Amazon.com