The Series
[Rating:3.5/5]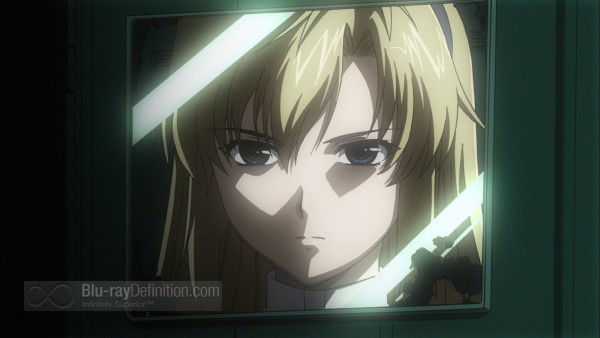 Freezing (フリージング, Furījingu) is an anime series based on the Japanese-Korean manga of the same name by writer Dall-Young Lim (Black God) and illustrator Kwang-Hyun Kim. Set in a near future of indeterminate time, the story involves the invasion of Earth by alien creatures known as Nova that can only be fought by young women endowed with special powers, Pandora, by being implanted with what is known as Stigmata. These Pandora must choose and partner with younger men known as Limiters who can cast an energy field known as Freezing, which counteracts the alien Nova's freezing effect, allowing the Pandora to roam freely in the Freezing field and fight the Nova. The powers shared between the Pandora and Limiter are known as the Ereinbar Set, wherein a Pandora and Limiter's brainwaves and emotions are shared.
Central to the story are the Limiter Aoi Kazuya, whose late sister was a legendary Pandora who helped defeat the Nova in the last great invasion, and the Pandora Bridget el Satellizer AKA "The Untouchable Queen" due to her disdain for allowing anyone at all to touch her and for refusing to pair with a Limiter. Kazuya and Bridget both attend the West Genetics training academy where they must learn to battle the Nova. Due to her great strength and refusal to follow the structure of seniority, Bridget must constantly battle her own schoolmates looking to humiliate her. Kazuya chooses to become Bridget's Limiter and it is an unlikely, but successful pairing nonetheless, as Kazuya seems to be the only person capable of breaking through Bridget's emotional wall. He's also the only one she doesn't mind letting touch her.
Very much a straight science fiction/romance fan service series filled with buxom beauties in appropriately revealing uniforms that seem to fall apart in all the right places quite easily, Freezing will seem familiar to any viewers who have seen similar series such as Sekirei or Cat Planet Cuties. Also like those series, Freezing has strong character design, mostly defined by its unbelievably well endowed female characters in intricately sketched slinky outfits. Freezing, however, is heavier on violence than the other two series from the get go, although it might lack the character development of either of them, ultimately never quite managing to get past its initial rivalry stage between all the female characters until near the very end. The backgrounds and visual effects here are all fantastic, however, making for an enticing visual delight.
Video Quality
[Rating:4.5/5]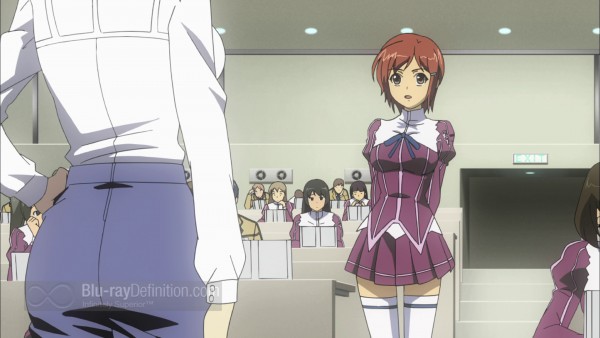 Freezing has a solid AVC/MPEG-4 1080p encodement that highlights the the artistic intent of the animators rather well. The colors pop when need be, line art is crisp, and fills show little to no banding. There is some video noise, but that is apparently applied intentionally to provide a sense of grittiness to scenes. Overall, this one looks like what you'd expect from good, digitally hand drawn animation.
Audio Quality
[Rating:4.5/5]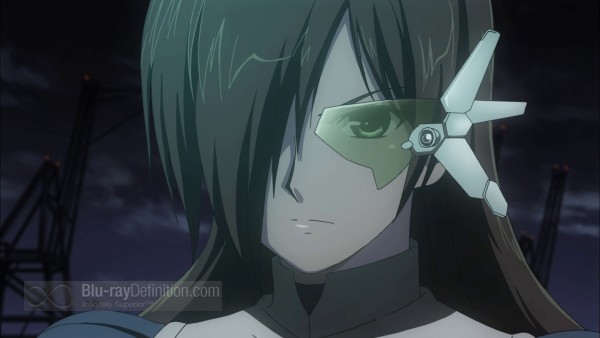 While I always prefer watching my anime in the original Japanese, which is provided here in Dolby TrueHD 2.0 stereo (48kHz/24-bit), with the English subtitles engaged, I do have to say that the English Dolby TrueHD 5.1 (48kHz/24-bit) dub on offer here provides a much more entertaining mix. Too bad the translation is still not up to snuff and, in my opinion, the voices just never sound right. But apart from those unavoidable warts, the 5.1 mix here is much more dynamic, with a wider range of sounds and it brings the music more forward in the mix, placing musical cues throughout the channels, for what is a rather wide soundstage. The low frequencies are deep during the multitudinous fight sequences and atmospherics on the whole are lavishly applied and evenly balanced. In comparison, the Japanese track, while it has good stereo panning, has a very narrow dynamic range with the music buried fairly low in the mix. As a result, it sounds rather stagnant and dull. The fight sequences also lack much punch in the sound effects.
Supplemental Materials
[Rating:4/5]
The best inclusion here are the OVAs, which should satisfy fans in more ways than one (wink, wink).
The supplements:
Episode 6 Audio Commentary
Episode 11 Audio Commentary
OVA Episodes (1.78:1; 1080p/24) – These brief OVA episodes really amp up the fan service, if you were a little let down by the series proper.

Vol. 01 – I Want to Be Touched: Bespectacled Satellizer
Vol. 02 – So Many Secrets: First Room Entry
Vol. 03 – They'll See: The Far-Too-Stimulating Bodily Measurement
Vol. 04 – The Genetics Swim Meet: Yeah, With Nip Slips
Vol. 05 – Don't Look: Pandora Changing in the Flesh
Vol. 06: Freezing Run Amok: So Many Sighs From Our Older Sisters

US Trailer
Promotional Videos
Original Commercials
Textless Opening Song: Color
Textless Closing Song: Kimi o Mamoritai
The Definitive Word
Overall:
[Rating:4/5]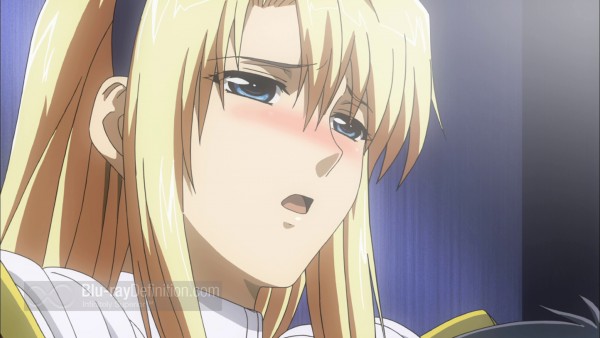 A strong fan service, science fiction, action anime series, Freezing is ultimately boosted by its excellent graphics and marvelous soundtrack on Blu-ray. Even though it seems to end just when it is really starting to get good, the additional OVAs and overall quality of the package make this worth owning.
Additional Screen Captures
[amazon-product]B0083QJV76[/amazon-product]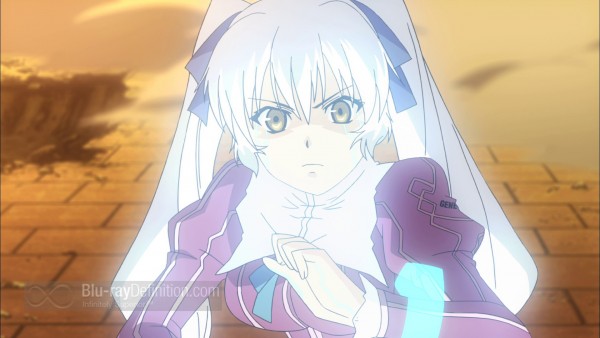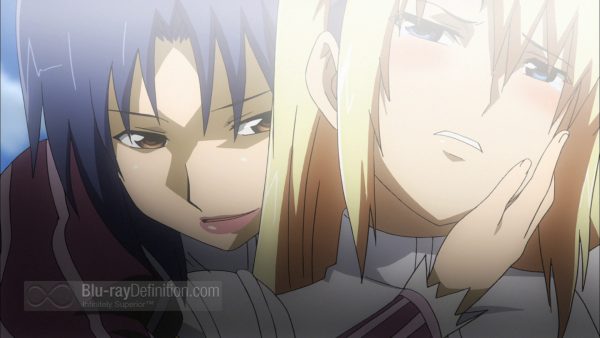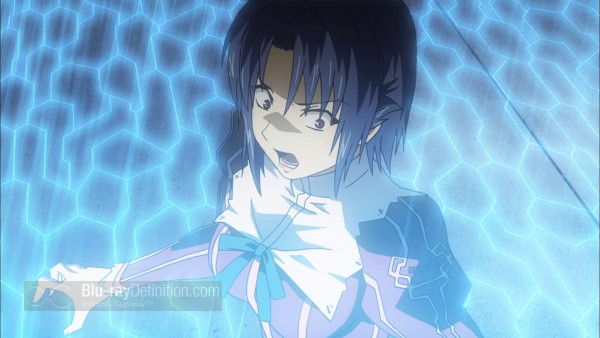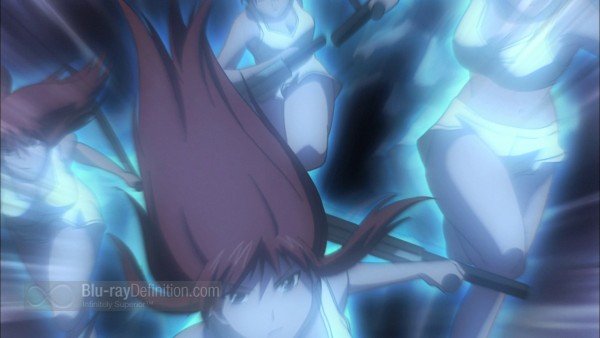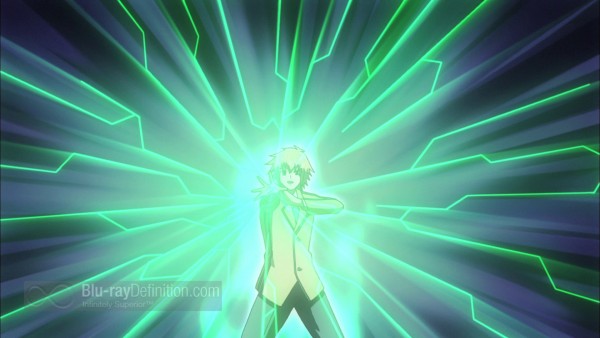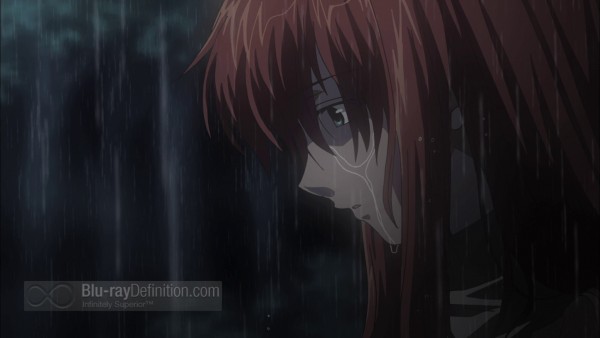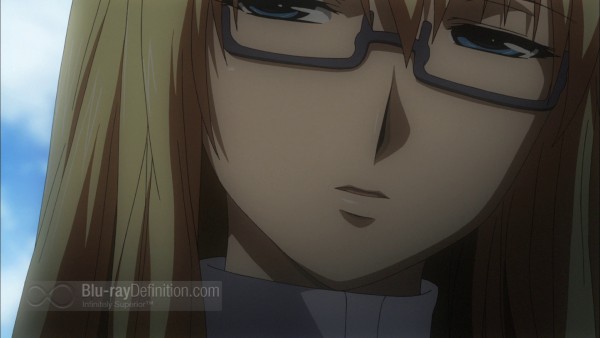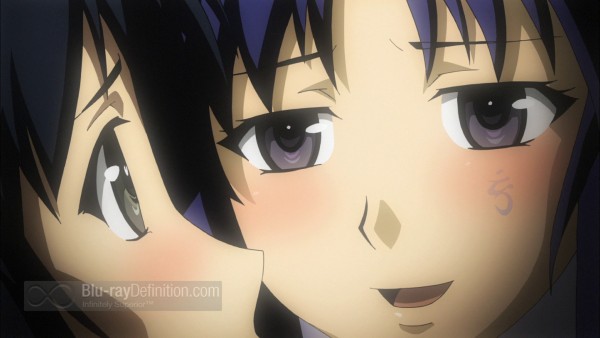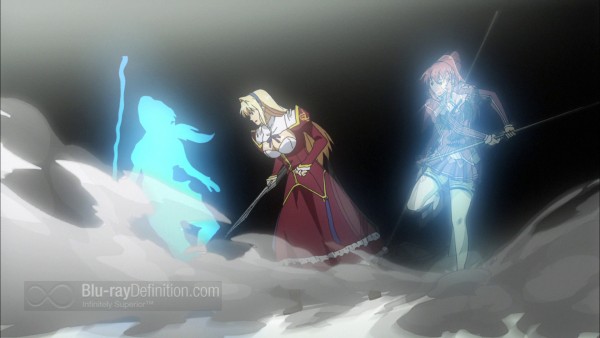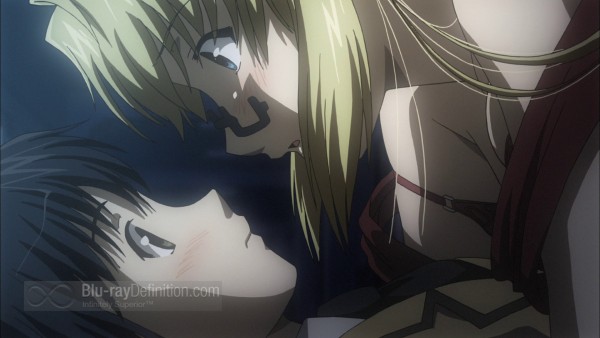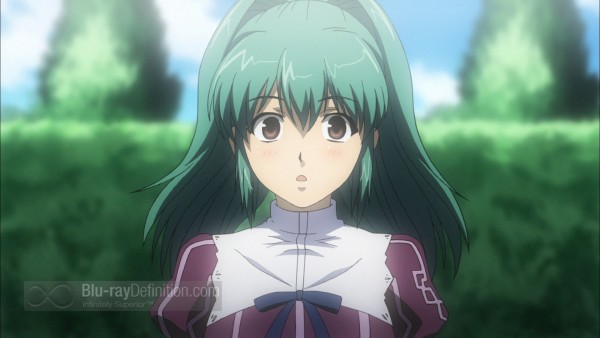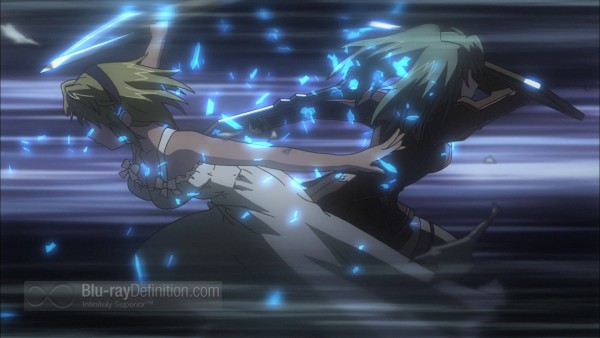 [amazon-product]B0083QJV76[/amazon-product]