– –
The Film
[Rating:4/5]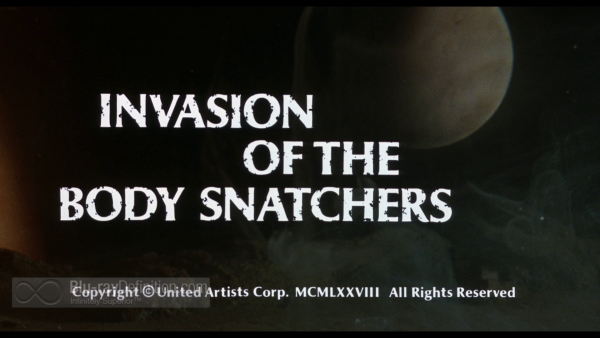 It's not an easy thing to turn in a remake of a film that equals or surpasses the original, but director Philip Kaufman's 1978 update of the 1956 horror classic Invasion of the Body Snatchers arguably does just that. Sure the update exchanges small town America for big city San Francisco, the Cold War for post-Watergate "me generation" 1970s, and some of the psychological horror for special effects, but it does it with a surprising amount of success. That success is due to the heightened sense of paranoia that is infused into every fiber of the film, and, in many respects, made all the more palpable by the very fact that this updated version becomes somewhat of a social commentary on the me generation.
Alien spores fall to Earth and strange flowers begin blooming all over the city. When biologist Elizabeth Driscoll (Brooke Adams) brings home one of the strange specimens for examination, she soon finds that her live-in boyfriend, Geoffrey (Art Hindle), is acting somehow different. It's like he's the same, but not; he's removed, cold, not exactly himself. She shares her concerns with her friend at the health department, Matthew Bennell (Donald Sutherland). Bennell convinces her to seek psychological help from his friend, the pop psychiatrist Dr. Kibner (Leonard Nimoy.) Kibner is convinced the problem is just in Elizabeth's head. It isn't long, however, before Elizabeth and Matthew begin realizing that people all around them are acting weirdly, changing in subtle ways, just like Elizabeth's boyfriend. That's when their friend, the self-obsessed poet Jack Bellicec (Jeff Goldblum) and his hippie wife Nancy (Veronica Cartwright) find a full-sized  body-double for Jack covered in strange plant fibers in the mud baths they own. As the body grows, and an odd illness falls over Jack, the group of friends finally realize the full scope of what is going on all across the city, if not the world.
Kaufman's nearly perfect juxtaposition of the alien doppelgängers and the late-70s excesses of the self-obsessed me generation help to make Invasion of the Body Snatchers a fantastic journey into psychological horror. From Leonard Nimoy's arrogantly self-assured portrayal of the pop psychiatrist to Jeff Goldblum's chip-on-the-soldier obsessiveness about critiques over his writing as he dresses down other writers, the film sets up the perfect scenario for a group of people to be the targets of alien identity theft, so to speak. As their paranoia about who they can or can't trust grows, so does their loss of a sense of self, the perfect horror for this group of people. It's up to the only two "unaffected" ones in Brooke Adams and Donald Sutherland to save the world from losing itself.
Helping matters along is the fantastically dizzying cinematography from Michael Chapman (Raging Bull) who uses almost every angle possible, lots of shaky shots, split screens and the business of San Francisco nightlife to its fullest effect. As the action intensifies so to do the camera effects.
Video Quality
[Rating:3.5/5]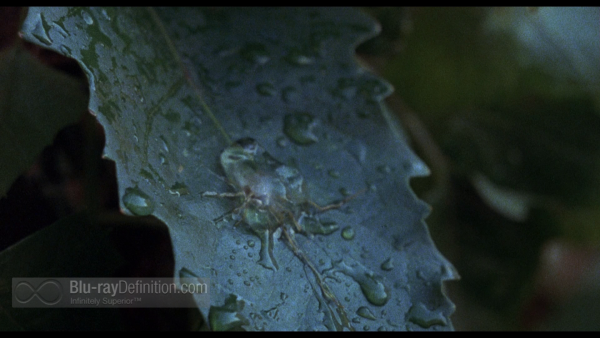 Arrow Video's high definition transfer to Blu-ray of Invasion of the Body Snatchers was taken from a new restoration carried out by MGM. The film arrives on Blu-ray in an AVC/MPEG-4 1080p encodement. There is a lot of grain in the image and the darker scenes show an overwhelming abundance of grain and grittiness that tips over into noise. Apart from that this transfer does show some good texture in its close-up imagery, though distance shots can drift off a bit into softness. Flesh tones are spot on, but shadows aren't too well delineated, losing some inkiness and detail from the amount of grain and murkiness.
Audio Quality
[Rating:4.5/5]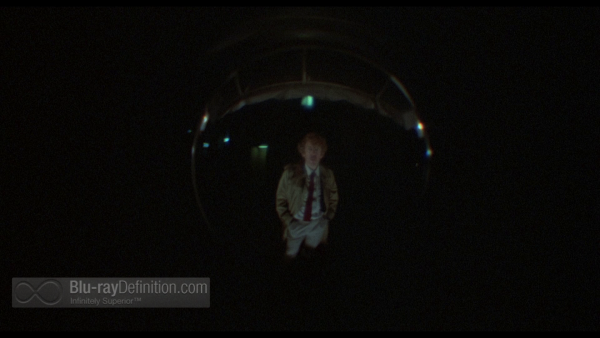 The original 2-channel audio mix is included in LPCM 2.0 (48kHz/24-bit) as well as a DTS-HD Master Audio 5.1 (48kHz/24-bit) mix. For the traditionalists, the 2.0 mix will work, but once I listened to the 5.1, I found the 2.0 very dry and narrow in comparison. The lossless 5.1 mix is one of the better audio reworkings of a catalogue title I've heard. It has lots of ambience, natural dynamics, just the right amount of boosted low end, and spectacularly wide stereo imaging. Only the slightest bit of crackle can still be heard in dialogue during some of the very loudest passages.
Supplemental Materials
[Rating:4/5]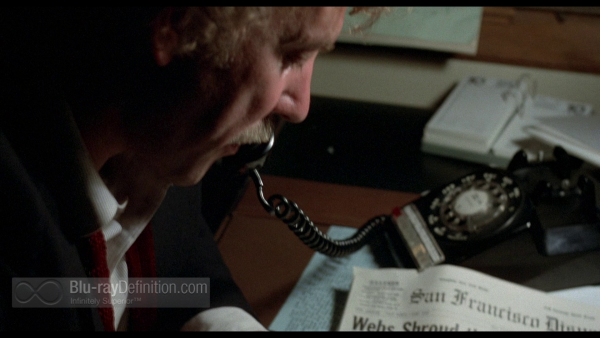 As to be expected from Arrow, this set is packed with extras for the film fan, from an audio commentary with the director and new, HD interviews to classic interviews and documentaries. Plus there's a 52-page booklet included.
The supplements:
Commentary with director Philip Kaufman
Discussing the Pod (1.78:1; 1080p/24; 00:51:53) – A new panel conversation about Invasion of the Body Snatchers and invasion cinema featuring critic Kim Newman and filmmakers Ben Wheatley and Norman J. Warner.
Dissecting the Pod (1.78:1; 1080p/24; 00:17:24) – A new interview with Kaufman biographer Annette Insdorf.
Writing the Pod (1.78:1; 1080p/24; 00:11:15) – A new interview with Jack Seabrook, author of Stealing Through Time: On the Writings of Jack Finney about Finney's original novel, The Body Snatchers.
Re-Visitors from Outer Space (1.78:1; SD; 00:16:14) – A documentary on the making of the film featuring Philip Kaufman, Donald Sutherland, writer W.D. Richter, and more.
The Man Behind the Scream (1.78:1; SD; 00:12:47) – A look at the film's pioneering sound effects.
The Invasion Will Be Televised (1.78:1; SD; 00:05:24) – Cinematographer Michael Chapman (Taxi Driver, Raging Bull) discusses the look of and influences on the visual style of the film.
Practical Magic: The Special Effects Pod (1.78:1; SD; 00:04:38) – A look at the creation of the special effects from the opening space sequence.
Trailer (1.85:1; SD)
Reversible sleeve featuring original and newly commissioned artwork by Nathanael Marsh (amaray version only)
52-page collector's booklet featuring new writing on the film by critic David Cairns, as well as re-prints of classic articles including contemporary interviews with Philip Kaufman and W.D. Richter, illustrated with original archive stills and posters.
The Definitive Word
Overall:
[Rating:4/5]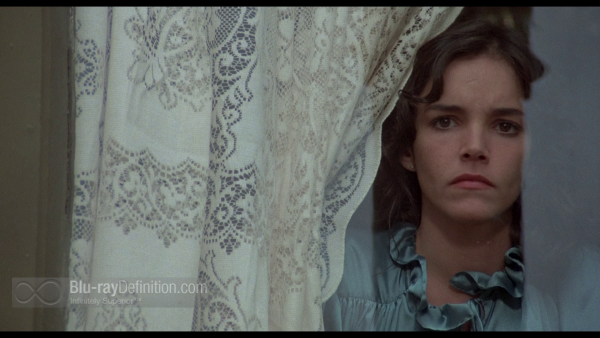 The 1978 remake of Invasion of the Body Snatchers is a film saturated in paranoia, twisted visual effects, and sublime performances from an A-list cast. Though it was shot on a relatively small budget by Hollywood standards, it is an immensely successful bit of horror that is multilayered and multifaceted, unlike much of the horror we see today.
Additional Screen Captures
[amazon-product]B00EZ7K52C[/amazon-product]
[amazon-product]B00EZ6G4NC[/amazon-product]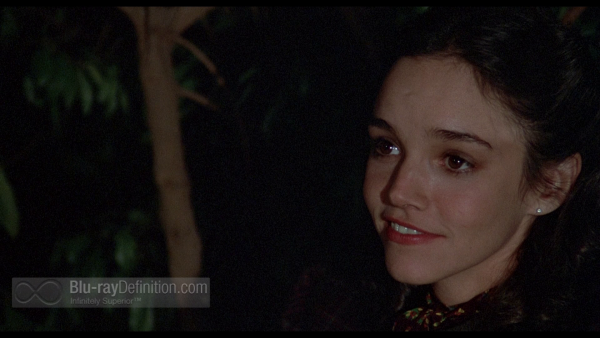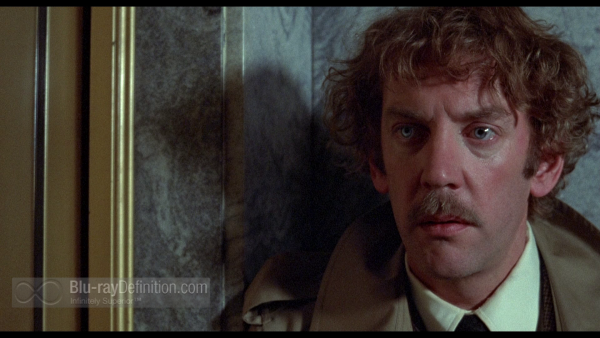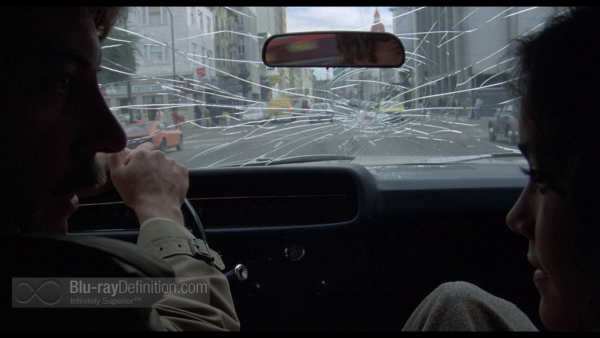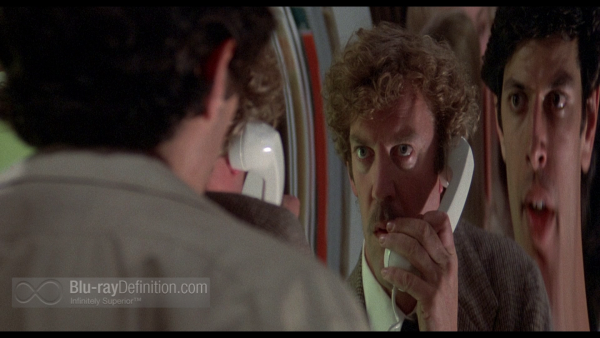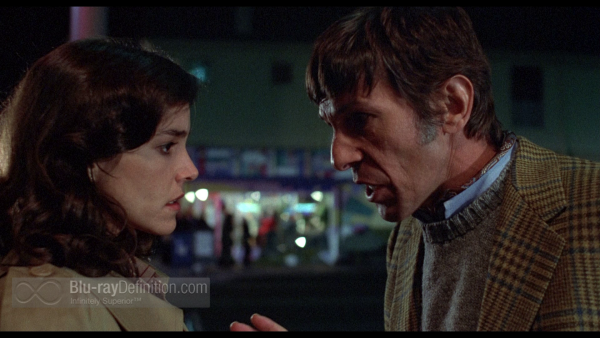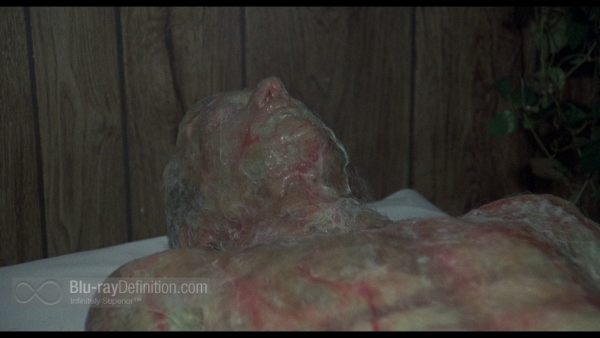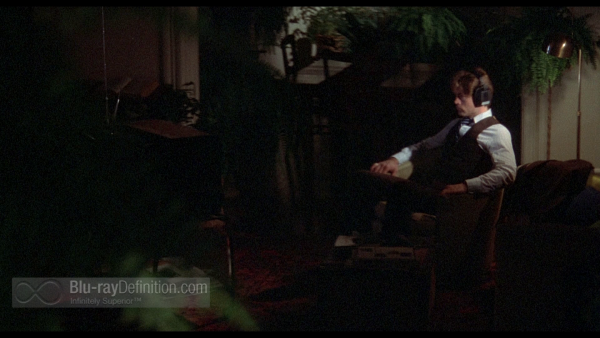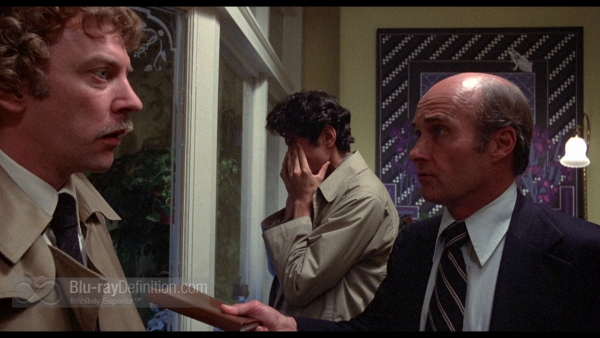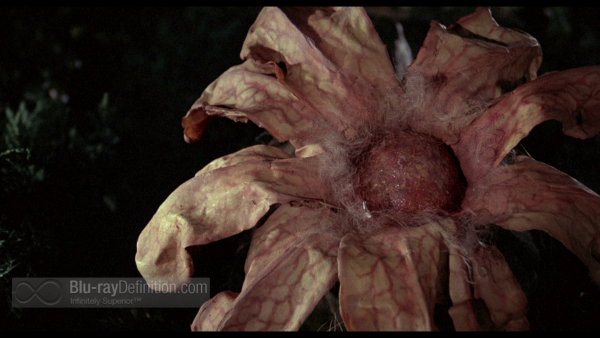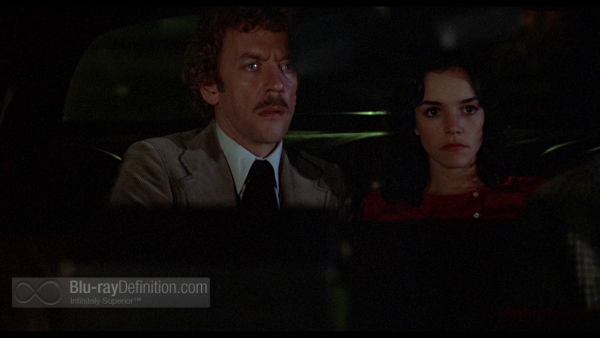 [amazon-product]B00EZ7K52C[/amazon-product]
[amazon-product]B00EZ6G4NC[/amazon-product]