Aspect Ratio: 2.40:1
Video Codec: AVC/MPEG-4
Resolution: 1080p/24 (23.976Hz)
Audio Codec: English DTS-HD Master Audio 7.1 (48kHz/24-bit), French & Spanish  Dolby Digital 5.1, English DVS 2.0 Dolby Digital (DVD)
Subtitles: English SDH, French, Spanish
Region: ABC (Region-Free)
Rating: PG-13
Run Time: 132  Mins.
Discs: 4 (1 x Blu-ray 3D + 2 x Blu-ray + 1 x DVD)
Studio: Walt Disney Studios Home Entertainment

Blu-ray Release Date: June 5, 2012
List Price: $49.99
Overall
[Rating:4/5]
The Film
[Rating:3/5]
Video Quality
2D HD: [Rating:5/5]
3D Effect: [Rating:3.5/5]
Audio Quality
[Rating:5/5]
Supplemental Materials
[Rating:2.5/5]
Click thumbnails for high-resolution 1920X1080p screen captures
(The below TheaterByte screen captures were taken directly from the Blu-ray Discs and losslessly compressed in the PNG format. There should be no loss of picture quality with this format. All screen captures should be regarded only as an approximation of the full capabilities of the Blu-ray format.
The Film
[Rating:3/5]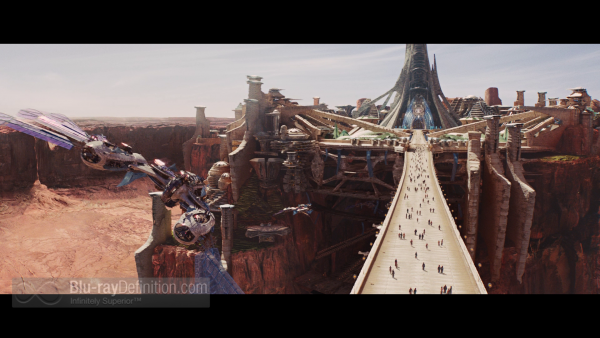 John Carter tells a story based on the novel A Princess of Mars by Edgar Rice Burroughs. The novel speaks of a lost warrior, named John Carter (Taylor Kitsch). Carter, mysteriously, is transported to Mars, where the fate of the planet and its people ultimately rest in his hands. With a mountain of press before its release, would John Carter be worth the hype? Or would it falter? Well, i'm kind of 50/50 on the issue.
I'm not 100% sure if any film, in recent time, has received as much press BEFORE the film was released. Thanks in part to it's gigantic budget (rumored to be over $250M), John Carter was destined to become a disaster (at least domestically) as audiences were told this was not worth your money…..months before its release. Semi-curious on all the hype, I went and saw the film opening weekend. In all honesty, Carter isn't really all that bad a movie. The action pieces are truly something worth seeing (especially in the 3D counterpart, provided you have a 3D set-up), and the acting is solid (especially that of Collins). While I will admit I definitely enjoyed watching what was in front of me, I'll be honest and say if you haven't even glanced at the novel (or a Cliff Notes version of it), you may find yourself kind of lost.
While I had heard of the name/novel surrounding Carter, I still found myself lost at moments. The film presents a wide range of different characters, their species, how they act, and their mythology. After awhile, this can be a bit overwhelming and, unfortunately, does hamper the overall impact Carter may have ultimately had. While opinion may vary from person to person, I do recommend glancing at the novel before viewing this movie.
Video Quality
2D HD: [Rating:5/5]
3D Effect: [Rating:3.5/5]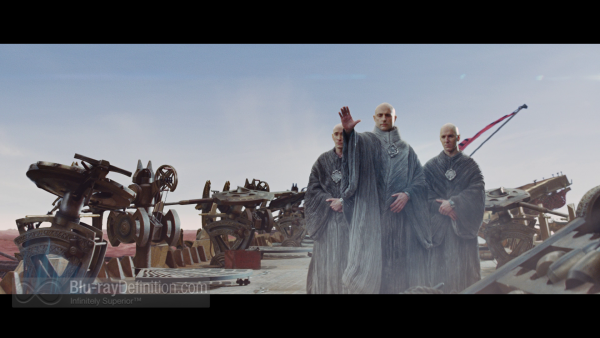 The film's 2:40:1, AVC/MPEG-4 (2D) and MVC (3D) encoded, transfer is quite strong. Speaking on the 2D effort, the film's color palette features a wide ranging palette. On the initial opening moments, the palette is very dark, very subdued with deep blacks, grays and blues of either the caves or the bar John is in. Once John is transported to Mars, the transfer is given more room to breath. The bright reds and yellows of the desert on Mars all look excellent. The CGI creatures move well, no instance of blurring or anything that might harm this transfer. Shot digitally according to IMDb, there's no instance of film grain, noise or scratches. Really, this is a solid effort from Disney, something I've come to expect from their day-and-date efforts.
On the 3D aspect, well the 3D aspect, unfortunately, is not as strong as its 2D counterpart. The reason? A majority of the CGI effects (and there are a TON) felt flat, almost lifeless when mixed in with the actors. Take for instance the initial battle sequence once John lands on Mars (about 45 or so in). As the battle takes place, the CGI effects looked fine, adding in a solid amount of depth to the overall image. It's just the actors looked odd, like they were almost added in AFTER the 3D conversion instead of at the same time. This may be an issue with my Sony set (or Sony glasses), so I'm curious to see if other viewers/sets experience the same problem I did. Outside of this, in all honesty, this really isn't a BAD 3D conversion. Just it didn't do anything for me.
Audio Quality
[Rating:5/5]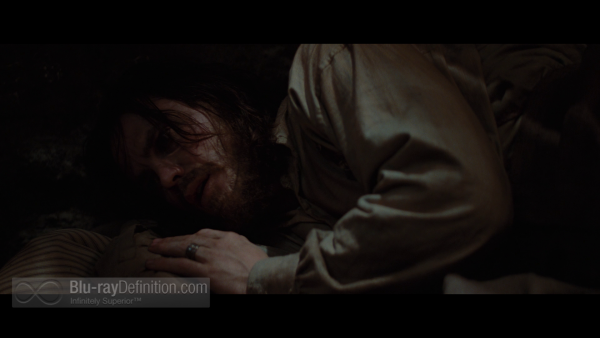 Just like the video transfer, the provided English 7.1 DTS-HD MA is excellent. Dialogue is well reproduced throughout with no real instance of drop out. Akin to that of the transfer, initially the soundstage is somewhat limited. Outside of the stomping of the horses chasing John into the caves, there really isn't much overall activity. Once John goes to Mars, the mix is given more room to breathe. Atmosphere improves ten fold, particular that of the arena battle toward the end of the film. It's here, where John has to fight a huge beast, that the roars or the crowds (or the monster) envelopes the room. Toward the front (depends where your sub is placed), bass is deep and immersive. Toward the rears, the screams pan from left rear to right rear perfectly with no notice of drop out.
Supplemental Materials
[Rating:2.5/5]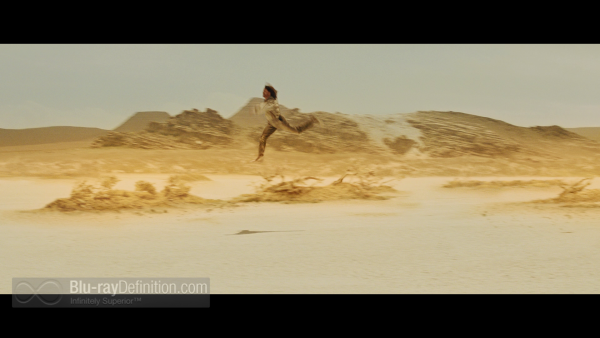 The provided supplements are presented in full HD.
Disney Second Screen – This feature allows the viewer to explore John Carter's journal with an innovative experience. Uncover a trove of fascinating details that extend the mythology of the movie.
360 Degrees of John Carter – Experience every aspect of the filmmaking process on one of the movie's biggest production days.
Deleted Scenes with Optional Commentary by Director Andrew Stanton – 10 deleted scenes, totaling 19 minutes in length, are shown.
Barsoom Bloops – Here we get roughly 2 minutes of outtakes and bloopers.
100 Years In The Making – While informative and interesting, this rather short (1o minute) feature glances into the life of Edgar Rice Burroughs.
Audio Commentary with Director Andrew Stanton – Having been a fan of Stanton's previous work (Finding Nemo and Wall-E), I was curious to hear his insight into what made this film so special to be his first live-action effort. Stanton offers up an honest and insightful look into the making of the film, one which I highly recommend fans of his work (not even necessarily this film) listen to.
DVD – A DVD of the film is included on a separate disc.
Digital Copy – A Digital Copy of the film, playable on iTunes, iPod, iPhone, iPad and Windows Media Player, is included on a separate disc.
The Definitive Word
Overall:
[Rating:4/5]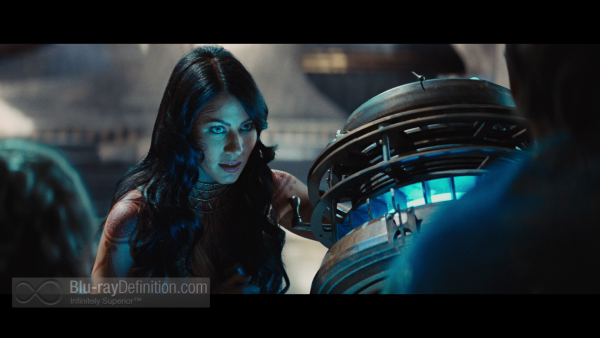 While opinions may mix on the actual quality of the film, I found John Carter to be a mostly enjoyable effort from Pixar Director Andrew Stanton. Disney's Blu-ray, as expected, is equally strong with a faithful 2D presentation (decent 3D), lossless mix and a few, solid features. I'd say if you enjoyed Carter, this is worth adding to your collection. If you haven't seen this one, give it a rent.
Additional Screen Captures
[amazon-product align="center"]B005LAIH3G[/amazon-product]
Also Available:
Shop for more Blu-ray titles at Amazon.com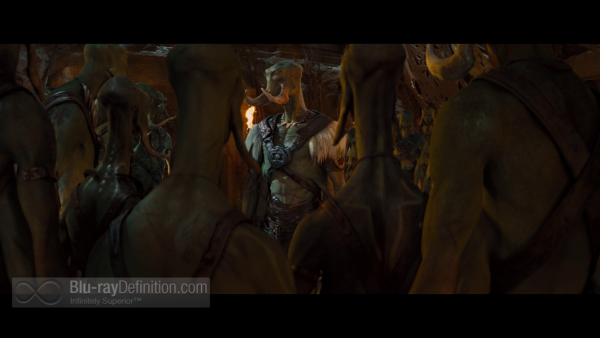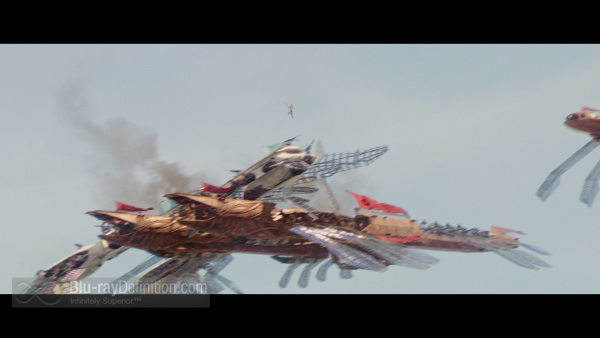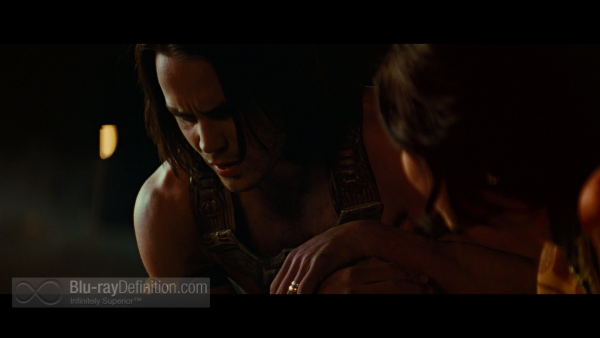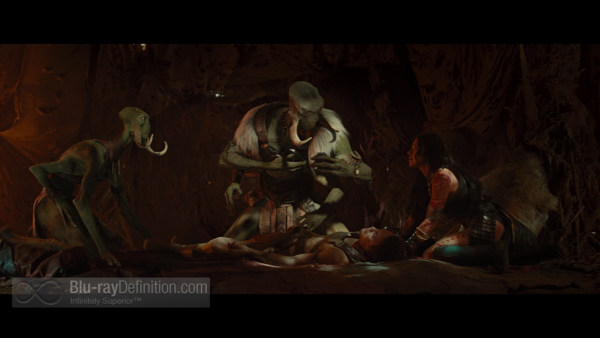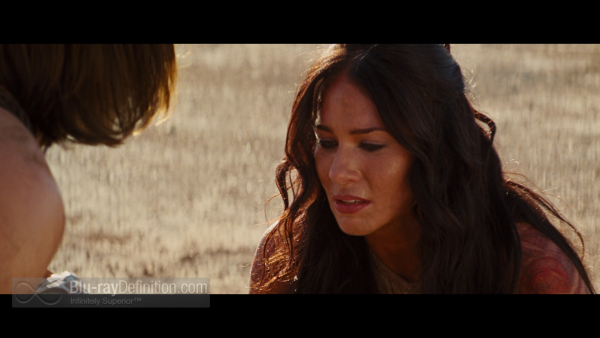 [amazon-product]B005LAIH3G[/amazon-product]
Also Available:
Shop for more Blu-ray titles at Amazon.com
Overall
[Rating:4/5]
The Film
[Rating:3/5]
Video Quality
2D HD: [Rating:5/5]
3D Effect: [Rating:3.5/5]
Audio Quality
[Rating:5/5]
Supplemental Materials
[Rating:2.5/5]